The girls and I love when it is time for the family reunion on their dad's side of the family each time it occurs . The last few years the family had switched the reunion from every other year to every year. We all look forward to the first weekend in August when we know that we get to reconnect with so many family members in person. It is truly a time of so much love and joy.
As many of you know, I have been very purposeful and intentional in making sure that my girls are able to stay very connected to their dad's family after we lost him to a work-related accident in August 2011. I have felt this so strongly and it has continued on after we lost their big brother, my only son in a car accident where he died instantly at the age of 18 in June 2013. The girls and I are acutely aware that each moment is precious. We have grieved and mourned much loss these last years; however, I have strongly believed that is all the more reason for us to treasure each moment that we can with our family members. The family has been wonderful about keeping us a part of everything and even though my husband died over 8 years ago now, I can thankfully share that I feel just as close if not closer to the family then I ever have.
This family is full of  love and laughter. The girls and I know that when we get together that we will be surrounded in love and joy. This time together is a true treasure. I love to watch the girls get so much love and attention from their many uncles, aunts, Nana, and numerous cousins. I know that my daughters crave that positive older male attention after having lived 8 years without their daddy giving that to them. It is so important for their hearts and minds to have this time of love and bonding with them. I am very dedicated to giving them as many of these opportunities that I am able to and have tried to make sure that my girls have that in very positive and loving ways. My husband had 7 brothers and so there are many to choose from for them. They also have 3 wonderful aunties whom they adore and then of course their wonderful Nana, my husband's mom. We then have additional special uncles and aunts through marriages as well. It is very special for me to see the connections and the love that is so wonderfully showered on the girls. I know that it is so crucial for their continued growth and healing.
As many of you have read previously then you know that I believe that it is a double blessing. I believe this strong connection helps the girls to feel just a little closer to their daddy who they miss so very much. I also believe that it is a huge blessing for the family as through the girls they are able to remain a little more connected to the son/brother who they miss so very much.
It is always a special weekend to reconnect and get updated on each others lives. This year at the reunion, the girls were asked to give a short talk on their trip to Asia this summer. It was wonderful to hear them share their hearts with the family and to highlight some of what they had learned and grew in. I am ever thankful that these two beautiful daughters of mine have a deep desire to grow in and share their faith. What a blessing it is as their mom to watch them share so much love and hope with others.
The reunions are a special time, and I am so glad for each one that we have been able to attend. I am ever grateful for the many ways that these times of togetherness have blessed our hearts and lives.
"Our Family… a circle of strength and love, founded on faith… joined by love… kept by God… Together Forever." Author Unknown
The girls and I were additionally excited this summer because we knew that we were going to be able to attend another family get together that was a surprise for their aunty Kim in Houston to celebrate her 50th birthday over Labor Day weekend. Almost all of the family members were going to be able to attend, and Labor Day weekend was full of more family time, celebration, and love. We were late getting in on Friday night as I had to work, and the girls and I made several extended stops on our road trip. The family had a fish fry at one of the uncle's homes to get the weekend started and to originally surprise Kim. The next day a planned dinner was set for a meal at Asian City. This was a wonderful time of being together and for celebrating Kim and for enjoying each family member that was able to attend. On Sunday, a brunch was planned as the last set event of the weekend.
I loved at each one of the two family get togethers that I got to bond with my nephew Devonte's beautiful new son that was born on Father's Day of this year. I have always had a special bond with Devonte. He lost his mom when he was young boy to cancer. He was the oldest of her four children and has worked hard in his life to honor his mom and to do his best to keep his siblings together. He worked hard in school and has accomplished so much after he graduated from college. His faith runs deep, and we have stuck together as he misses his mom, and as I miss my son. He has forever a special place in my heart, and I am so thankful that I had two different weekends to bond with and to enjoy his son. Just look at how beautiful this little boy is pictured below: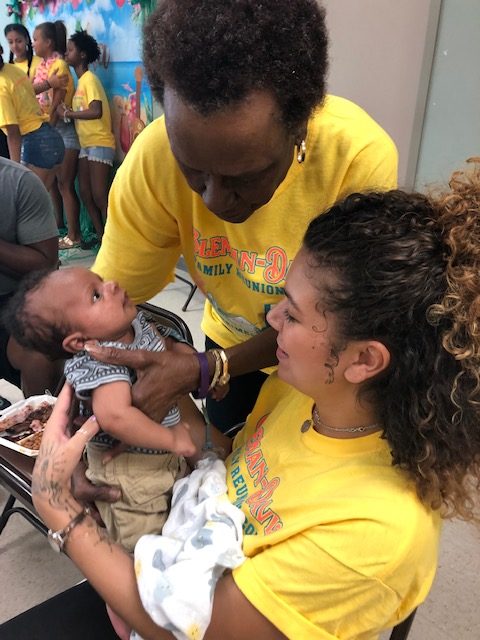 I had so much fun talking with him and holding him. Zion was definitely one of the highlights of my two weekends. Along with loving to watch my girls bond with so many family members where they get all of that love and joy, I also love watching how some of their young little cousins look up to them and want to be with them. They have very special bonds with so many.
On Sunday at Kim's birthday celebration, the family got together at another brother's home to have a brunch. It was a full, special weekend celebrating Kim. It was wonderful to see all of the family members and to have these special moments together.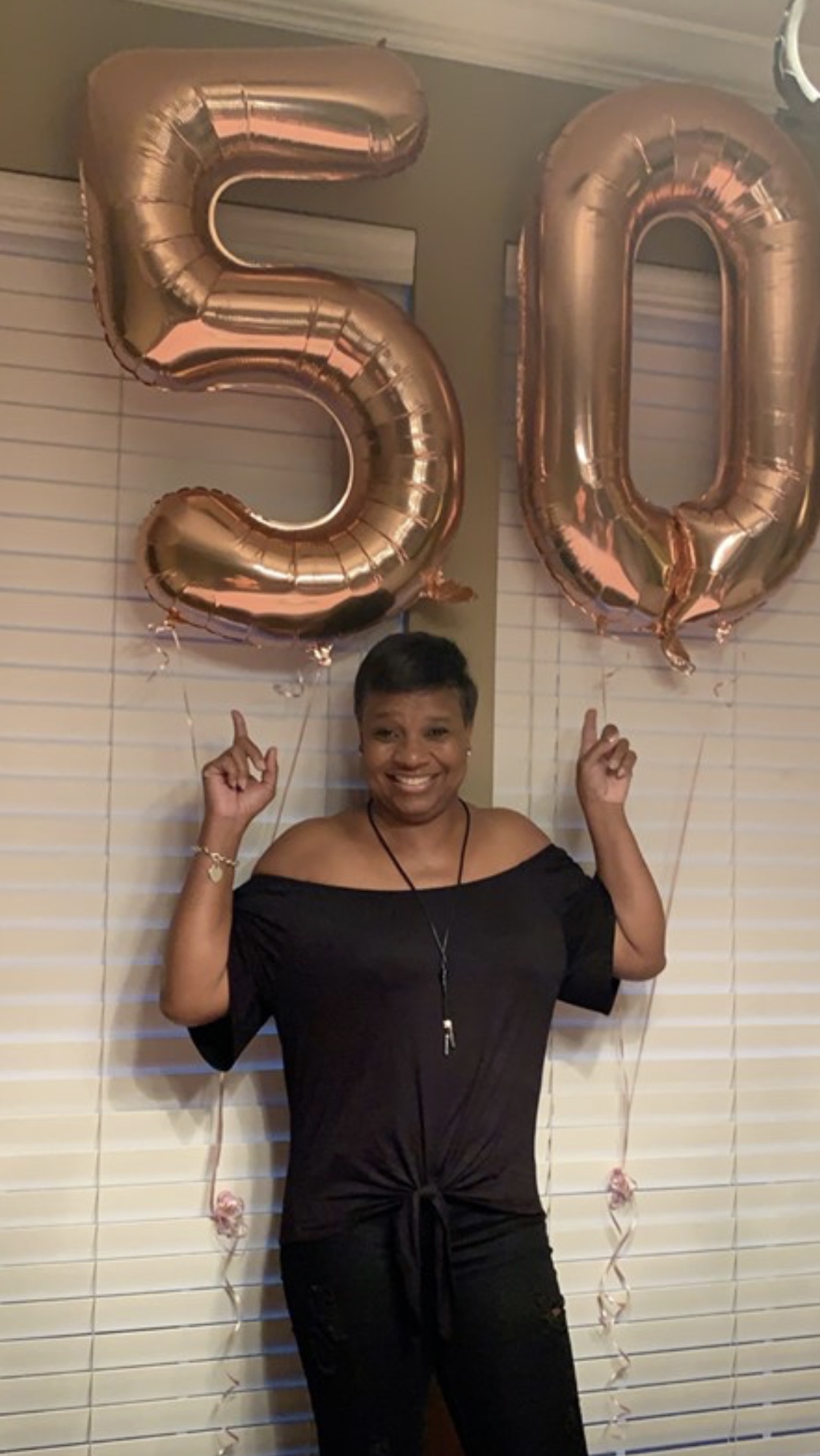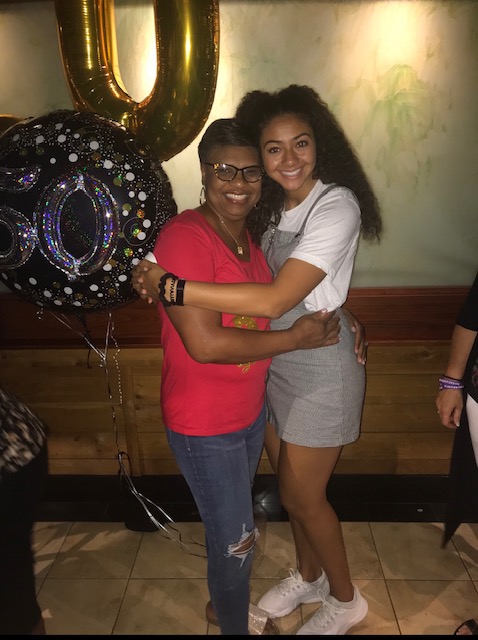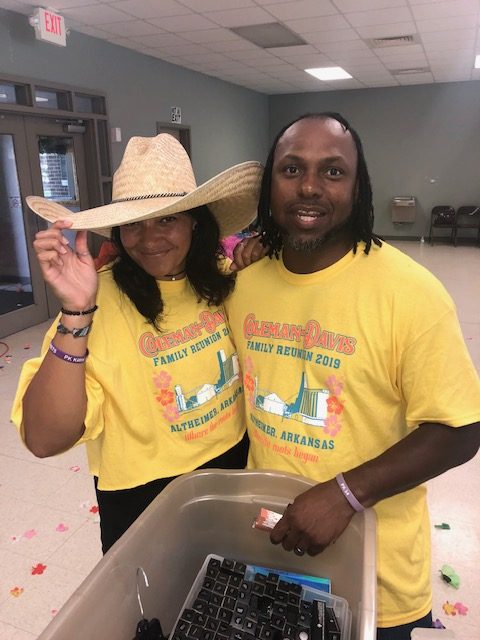 It was also special to watch how blessed Kim was to have a whole weekend celebrating her life with the family. It is so important that we celebrate those in our lives while they are still there to receive those blessings. I could tell that Kim was very touched throughout this weekend celebration of her life.
"I've discovered how important it is to not be afraid or daunted by the fragility of life, but to celebrate and embrace every moment of it." Emilie Uttrup
When you have loved and lost very key people in your life as we have with the deaths of my husband and my only son, then one of the results for the girls and I is that we treasure these celebrations and get togethers more than we even are able to express. We know that each moment in life is precious. We know that each time that we are able to get together with our family and our friends is priceless. We have seen first hand twice how quickly and instantly that we can lose the most crucial people in our immediate family. Therefore, we want to enjoy each moment that we can with the people that are still here with us. As we continue to grow and heal then we know how valuable it is to prioritize and spend those times together.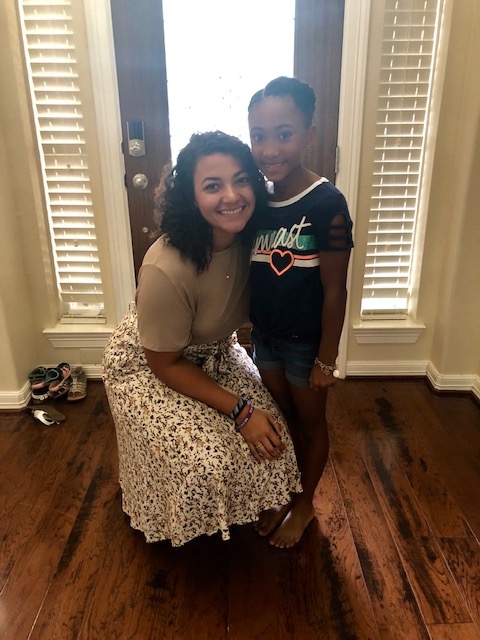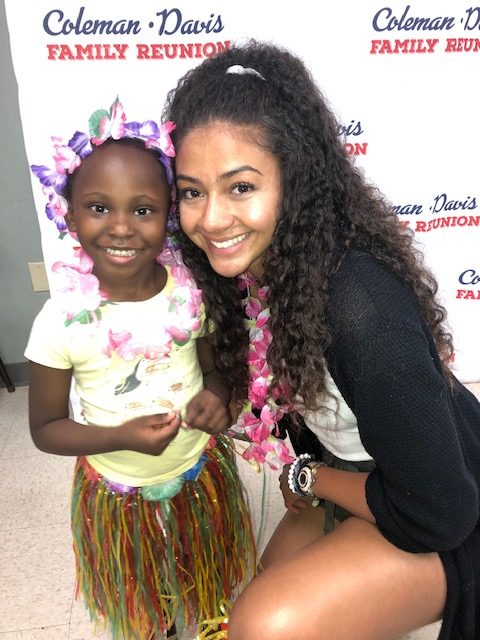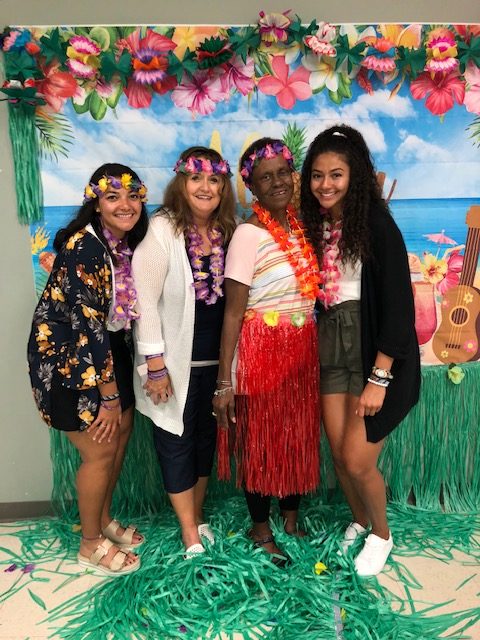 It is our sincere hope that you celebrate each special one that is a part of your life whether through family or friendship. We don't want to wait to let those in our lives know how important they are to us and how thankful we are for their presence in our lives. Please join us in celebrating those that are special in our lives and in treasuring each moment that we have with them.
"Life is a beautiful collage of priceless moments and memories, which when pieced all together creates a unique treasured masterpiece." Melanie M. Koulouris

"Your life is your message to the world. Make sure it's inspiring." Love lives on.com
#noexcusesnoregrets
#ourjourneycontinues

Latest posts by Kristi Kirk
(see all)