June 26, 2016. The day my only son died. Three years ago today. As we did last year, my heart desired to spend the day with my two wonderful daughters that I am so incredibly proud of and love so very much. The three of us have learned from one another that time by or on the water is peaceful and calming to each of us whether it is on a lake, river, or by the ocean. There is something about water that is peaceful to each of us. Today, as we grieved the horrific loss of my son and their brother, we all were desiring a location that would bring us a little peace.
Early this morning, the girls and I loaded up and headed to Arkansas's beautiful Buffalo National River. To me, this river is truly one of the most gorgeous places in Arkansas, and I was very thankful to be there today with my two daughters. We chose the 9 mile canoe trip that was to last us approximately 5 hours. The girls and I loved the natural beauty of the river and of it's surroundings. We spent part of our day laughing and telling stories of PK and remembering many funny things about his personality that made us all laugh so hard. There were definitely moments of tears today and sadness. We had a time of silence for perhaps 45 minutes where the only sounds that we heard were of our paddles that were pushing through the water, and the birds that were singing as we journeyed along the beautiful river.
As we had those moments of laughter and remembering our PK and all of the joy that he brought each one of us… my heart was bursting with thankfulness for each and every moment that I had with my incredible son. During the times of sadness, my heart continued to ache with pain and long for him to be with us. During the times of silence, I then reflected on all that the girls and I had experienced these last several years. I continue to marvel at these two incredible young women, and the wonderful ways that they are both thriving in their own lives. I have so much hope for the awesome things that Kylee and MiKayla will each do in their lives. This brings me much joy.
For any of you who have canoed the beautiful Buffalo River, then you have experienced the beautiful color of the water and the way that the river winds through many curves as you travel it. This reminded me so much of our lives and of this grief journey that we have been traveling on together…We cannot see what is going to be beyond the next curve.
In our lives and in our grief, we do not know what event or emotion will be coming to us next. However, as we journey along in our lives and in our pain, we have a daily choice. We can choose to still see the beauty of God's creation and the blessings that are currently and have been in our lives to experience, or we can spend our time worrying about the unknown that is coming around the next curve.
I must honestly admit to each of you that I have had my share of anxiety about what might be coming around that next curve. When we experience trauma in our lives then the pain is real, and
It is difficult to live in peace and not in anxiety if our focus is worrying about what MAY be around that next curve.
I remember sitting at one of my daughter's parent-teacher conferences after my husband and son had died. I remember the teacher looking at me with true concern in his eyes and asking me, "Do you just sit around and wonder what bad thing is going to happen next?" I wanted to run out of the room. I wondered, did he really just ask me that? I don't even remember what I said in response but probably something like, "I am sure not trying to", and thinking to myself that I would drive myself crazy if I did. What people say to you when you are grieving will be a different blog… lol.
Hopefully each of us will be able to still appreciate the beauty and blessings that surround us and are in our lives even if our hearts are still crying out in pain. Hopefully each of us can find places that will bring us peace even if we are hurting and grieving.
I have known that one of my biggest battles since that dreadful day three years ago when I lost my only son would be to find peace that passes all understanding… to be able to continue to have faith even though I couldn't understand why my son was killed and to be able to still feel peace in my heart and mind even though I would not be able to understand the why of my son's death. I continue to remind myself that is true faith… believing in the midst of not understanding… when your heart feels so broken and so hurt. I am not a woman who claims to have all of the answers or to always be strong. In fact, I am just a grieving mother and widow who has a heart that hurts so much and who truly knows that there is much that I do not understand. Yet, I will continue to seek peace in my heart and mind and in my faith.
I am thankful to share that today as the girls and I canoed through the beautiful, peaceful waters of the Buffalo that each of us had the opportunity to experience some of that peace and beauty that we were surrounded with. We do not have those feelings or thoughts each day… some day's struggles seem more insurmountable then others. Thank you God that today, the girls and I were covered in prayers, surrounded by absolute beauty and peace, and feeling the true love and concern that we have from our dear family and friends.
We are ever thankful for each one of you. May you each find peace in the midst of your storms and comfort for your hurts. May you each have a place that brings peace to your hearts even in the midst of trauma and pain. We love each one of you.
#noexcusesnoregrets #conquerors #peacethatpassesallunderstanding #celebratingPK #ourjourneycontinues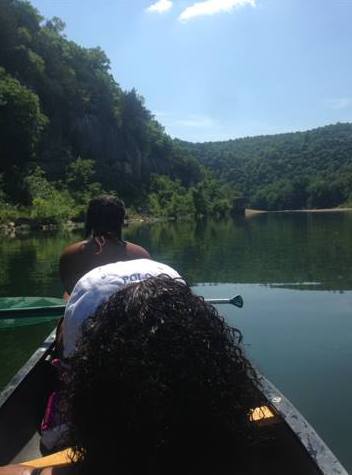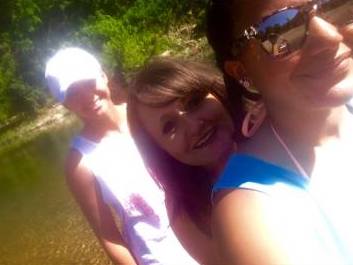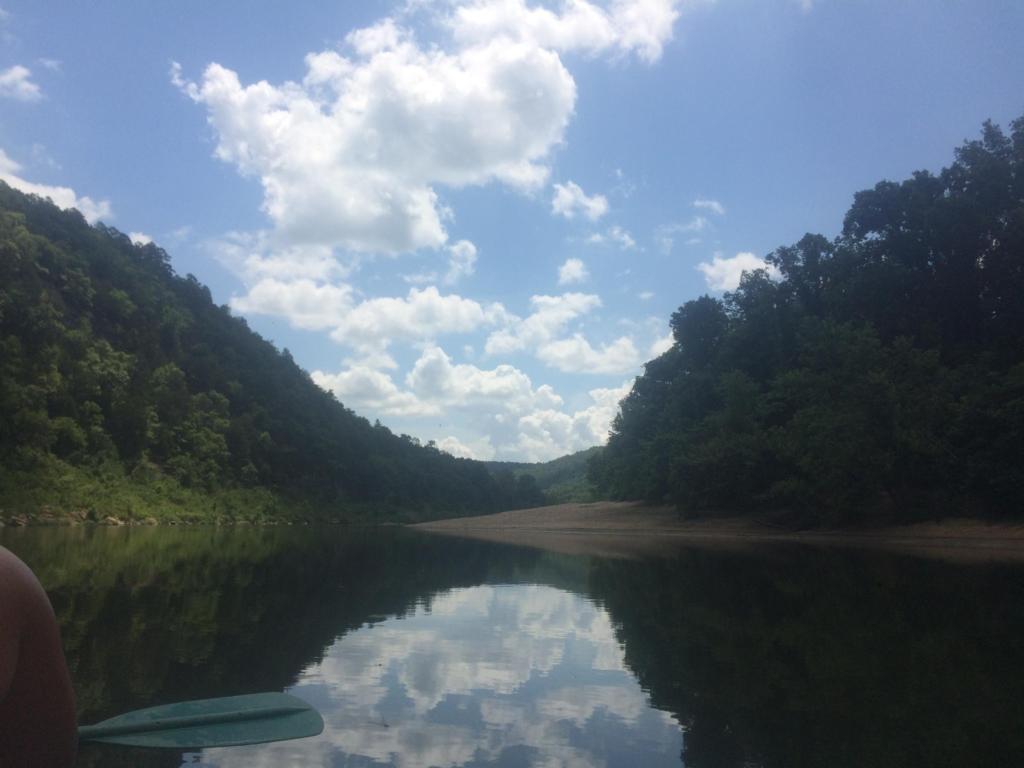 Latest posts by Kristi Kirk
(see all)