June 26th 2015. The day my only son died two years ago. I knew that I wanted to spend the day with my two incredible daughters and decided to head to one of my favorite places in the world- the mountains!! We drove through the night to Colorado Springs and headed for Pikes Peak!! One of my favorite quotes is by John Maxwell which states:
"Life is 10% what happens to me and 90% of how I react to what happens to me."
We were going to see many life lessons unfold in our one day mountain adventure. Pikes Peak is 14,115 ft., and the drive up the mountain is 19.5 miles. This drive is filled with many, many very sharp turns and unprotected places where one wrong turn could put you in serious danger of crashing down to the bottom. As we started our journey, the girls and I were not able to see the top of the mountain or many portions of the road that we would be traveling. There were definite moments on that drive where the girls and I were feeling some anxiety about how high we were and how unprotected we felt. The sharp turns also added to the driving adventure. When we finally reached the summit, then we knew it was worth the effort to get there.
I stand amazed at anyone who has physically climbed this mountain. WOW!
When we reached the top of the mountain, then we had gorgeous views in between cloud movements. The girls kept laughing and exclaiming, "We are in the clouds!" While we were walking around the top of the mountain and sometimes feeling light headed due to the altitude change, then there were, at times, huge rocks that had to be climbed over to get to where we wanted to go.
After we finished at Pikes Peak, we headed to a different mountain which had a beautiful waterfall. At this mountain, we headed out on a trail that took us to the top of the waterfall. The trail that we hiked was rough and at times had obstacles in our way or more rocks to climb. The hike up was work, but yet again was so worth it.
As I reflect on our lives, I think of how many similarities there are between our life journey, our grief journey, and these mountain experiences. So often when we are at the bottom of the mountain, we can feel so overwhelmed as we look up and the journey looks so difficult to reach our goals. Also, there are so many parts of our journey that feel uncertain and overwhelming because we can't see the road and the route of how we are going to get there. Often we become very discouraged by the obstacles that we are encountering and the rough terrain that we must travel to get there. Those sharp curves and big rocks to climb and obstacles in our path can weigh us down and become very discouraging.
When we were at the top of Pikes Peak, my Kylee raised her arms up in the air when we reached our goal. At the top of the waterfall on the other mountain we were on, both Kylee and MiKayla had their arms raised up in victory.
As I shared with my two beautiful daughters yesterday, we are going to live as conquerors. Just as they had their arms raised in victory in us reaching yesterday's goals, we can work to make that happen in our day to day lives.
There are times that the journey is so difficult. The girls and I have felt the weight of those difficulties many times through these last almost four years as we lost two people in our immediate family. However, as heart wrenching as it has been, we must still continue to climb to reach our goals and to overcome the many obstacles in our paths.
I love the words from the song Conqueror which state:  "We may get knocked down but we will get back up. I am a conqueror and will not accept defeat". These words ring through my mind.
I shared with my incredible daughters yesterday at the top of our mountains that the Kirk women will be living as conquerors!! Will you join us? I sure hope and pray so!! Let us not accept defeat. If we get knocked down let's get back up! Let's live as conquerors!
#noexcusesnoregrets #conquerors #celebratingPK #ourjourneycontinues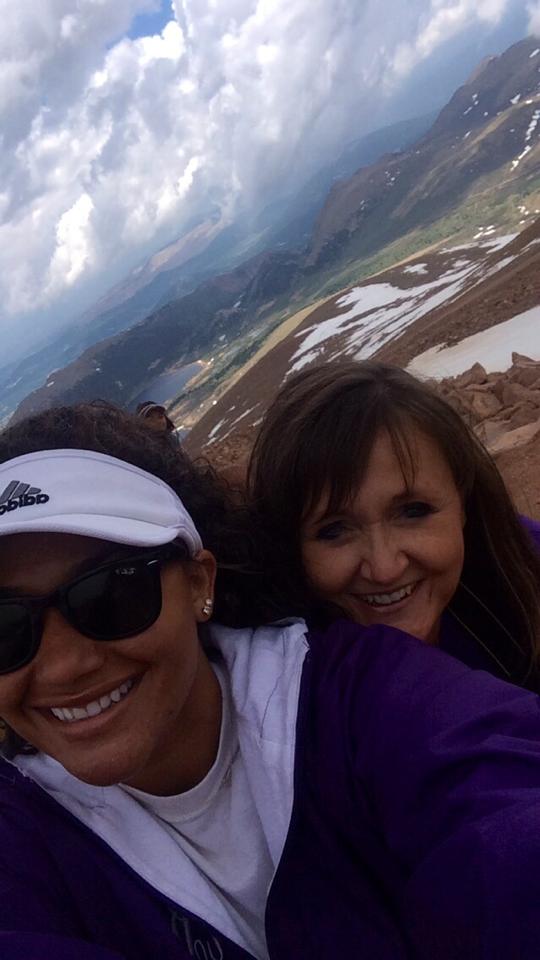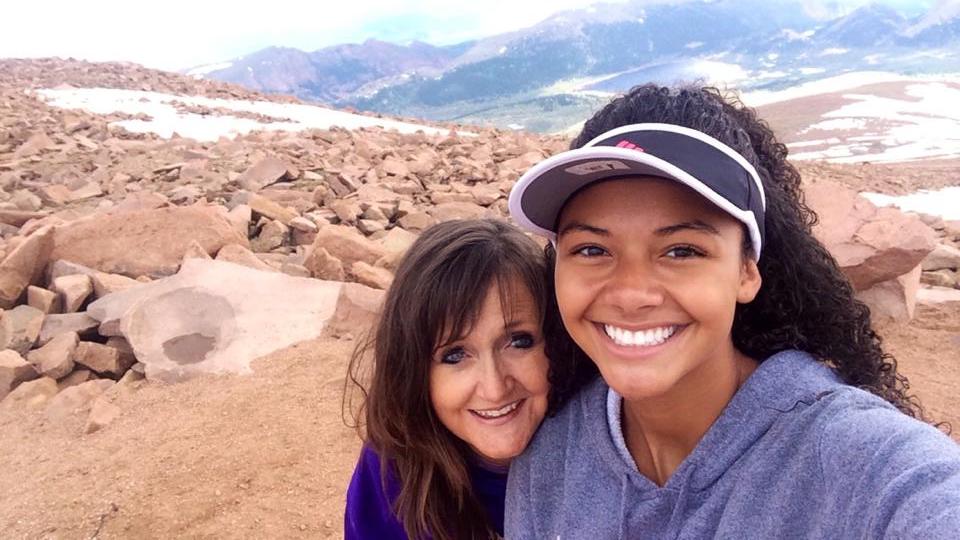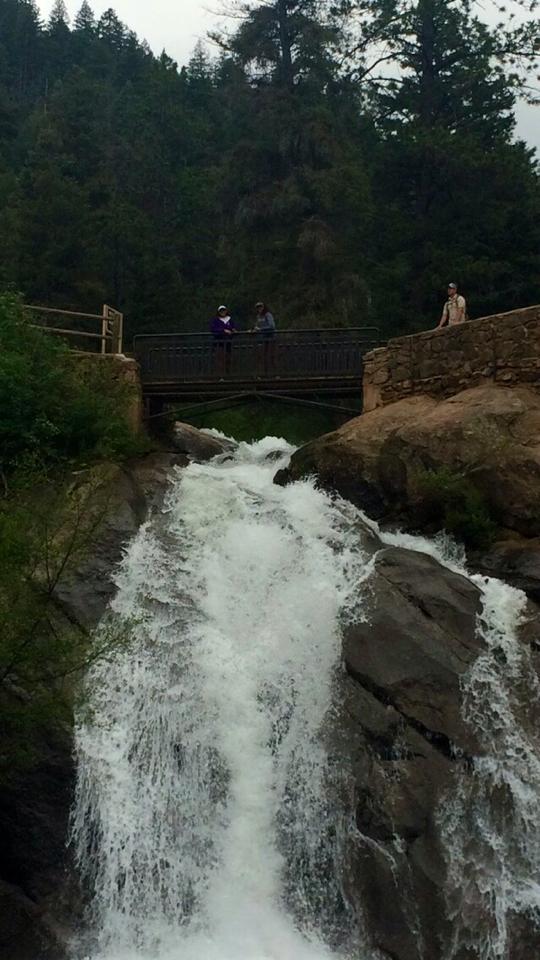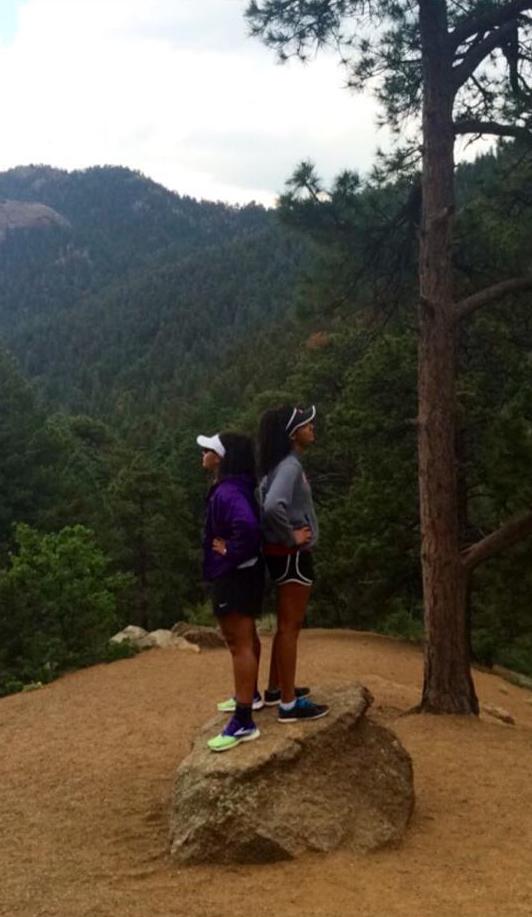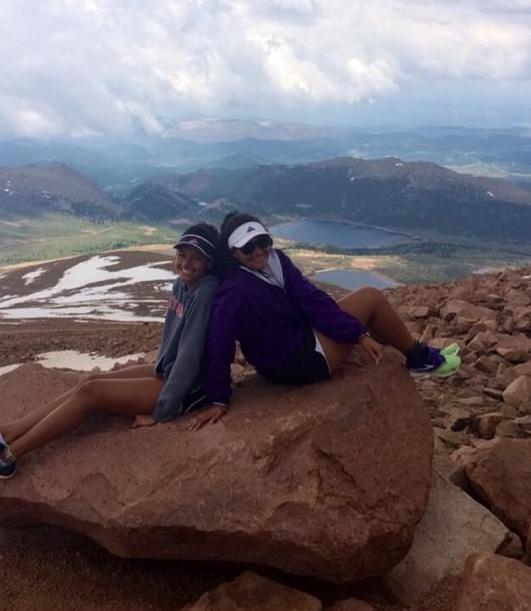 Latest posts by Kristi Kirk
(see all)