Have you ever been caught outside in a storm? What are the thoughts, images, or kinds of storms that come to your mind when you think about the storms that you have experienced? Darkness? Lightening? Thunder? Hail? Blizzard? Hurricane? Tornado? There are many types of storms that we experience in our day to day lives that the weather brings to us. Storms often bring devastation and destruction. Severe storms change the landscape of the area that they have crossed over.
My family and I experienced a small tornado that caused some damage to our home while our children were in elementary school. My husband was at work, and I was home with the kids. I had been working on some paperwork for work that was spread out in one of the rooms that I was working in. At one point, I loaded up the kids in our minivan and left to drive over to the administrative office to grab a document that I needed. When we were just pulling in to the parking lot, the radio announced that we were now under a tornado warning. The kids and I stayed in the basement of the office building until the storm had passed. While we were safely in the basement of the office, a small F1 tornado was traveling right next to our home. After the storm had passed, and we returned to our home, we surveyed the damage that the tornado had caused. There were many large, beautiful trees that lined the driveway that were gone. Powerlines were down. Our trampoline was gone and was never found. Everything on the porch had been slammed to one side. Inside the house, the kitchen, dining room, and living room were covered with glass and debris. In one kitchen cupboard, everything would be in its place and was untouched.  In the next cupboard, the cupboard was emptied, and the contents were smashed all over the floor. In my son's room, debris was everywhere. In the room where I had the paperwork spread out, not one paper was touched or moved. I remember just looking around in disbelief. We were very thankful that we did not have a direct hit and that most of our items were untouched and recoverable as was our home. It was so odd to me how one cupboard could be full and untouched and the one next to it was emptied and the contents destroyed. I also could not believe that the room full of paperwork was absolutely still and not one paper had been moved. I kept wondering, how is this possible? This did not make any sense to me. One thing that I remember so significantly on our drive to the office was the utter darkness. We lived out in the country at that time, and during the night of the storm, the darkness seemed to envelope the area with the exception of the flashes of lightening. I remember my eyes searching for light and being overwhelmed at the amount of darkness that we were surrounded with.
When we went to Split Rock Lighthouse in northern Minnesota, as I mentioned in my blog entitled "4 years later…", we went on a tour that detailed some of the history of the lighthouse that is pictured in this blog. In 1905, there was a disastrous storm that sank or damaged 29 ships on western Lake Superior. Split Rock Lighthouse was built by the federal government in response to this storm and devastation. This lighthouse was to serve as a navigational aid, and provide guidance to safety for those who were traveling. The lighthouse is 54 feet in height, and the beacon light above Lake Superior was 168 feet. The beacon range was 22 miles and would flash every 10 seconds. The beacon was lit from sunset to sunrise. If visibility was poor due to fog, smoke, or snow, the keepers would sound a fog horn every 20 seconds that was able to be heard for 5 miles. The lighthouse had keepers and their families who lived on site, and the keepers would take four-hour shifts throughout the night to keep the beacon lit. The history was fascinating to me and included so many details that I had never understood before. There was such careful thought that was put into each lighthouse in order to help those on the water to navigate to safety and to help them to differentiate between the lighthouses and their locations. I am certain that there were many times that those who were traveling on the water were so thankful to see the light that the lighthouse was providing. This light helped them to navigate through the darkness and the storms and to safely reach their destination.
Seeing the lighthouse and learning of it's history including the storm and destruction that had occurred before it came into service reminded me of another counseling exercise that the girls and I went through. This exercise was back in our trauma based family counseling that we participated in the summer 0f 2014. (I also share some other experiences of ours from these sessions in the blogs: Father's Day 2017 and Overcoming Fear & Anxiety from September 2016). In this exercise, the therapist announced that we would be painting. As a point of personal reference, I would just like to share that I did not look forward to this at all. Drawing and painting were not relaxing to me and most definitely did not feel therapeutic. Usually in school when the teacher would announce these activities, I would look at those times with dread and feel self conscious knowing that my strength is not in art and that my stick people could usually look pretty crazy!! 🙂 However, this was a family session so I was not able to be obstinate and instead had to be a good example to my girls. For the record, they are completely aware of my lack of artistic ability! The therapist wanted us to paint a picture that showed a storm, a boat that we were in, and a light source. There were possibly other instructions included but this is what I remember. I asked the girls for further details but they did not remember any additional instructions either.
I remember that the boat that I had painted was damaged. It had cracks and holes and was having difficulty staying above the water in the storm that was pictured. The storm was severe and dark. The picture symbolized how I was feeling. I was feeling damaged by the storm that I have been in. My grief, involving the deaths of my son in June 2013 and my husband in August 2011, was the never-ending storm that I was symbolizing in the picture. That is why my boat looked so damaged. This is definitely how I was feeling…broken and having a hard time staying afloat. I remember my picture being dark. I was wanting to keep it real even in those times. I remember the light source being faint and far away. This was symbolizing the distance that I felt from the light and how dark everything felt during this horrendous storm in my life. This storm wasn't a one day event… this storm seemed endless. My girls painted similar pictures. They also had damaged boats. This was symbolic to me. We all felt damaged by what we were going through and by the deaths of our two guys. We had almost lost half of our immediate family within 22 months. No wonder we felt so much darkness and damage.
After we had finished painting, the therapist sent us off on our own to write about our paintings. Aha I thought! I am much more comfortable with writing then painting! Thank you I thought. However, as I went and sat with my painting, then this exercise brought out a lot of my feelings, pain, and emotions. After we wrote about our painting, the therapist brought us all back together to discuss our writings and paintings. It was interesting to see how similar the girls and my pictures and thoughts were; however, we all have and continue to express our grief in such different ways. We all have felt and believe that we have been damaged by the severe storms that we have been trying to navigate through as we have had both of our guys die.
Recently, I saw a lady that I had known for a number of years in Walmart. She had experienced deaths in her family in the last several years, and we were talking about what had happened and what her plans were. She looked at me with determination in her eyes and said, I have not had one day where I have been mad at God or questioned what is happening. I tried to encourage her and told her that everyone handles grief and loss differently. I told her that I was glad that she felt happy with the way she was coping. I also shared in all sincerity that I could not say the same. I have struggled with my losses and have asked why and have felt very unhappy about how everything has turned out with my children not having their daddy to raise them and that my son only lived to the age of 18. She looked at me and said, "well Kristi, I guess I am just handling everything with more grace than you are." I was unaware of how to respond to that. If she would have said that to me a couple of years ago then I am not quite sure if I would have been able to hold my words back. But because I have been living with the grief for several years now then I was able to smile at her and tell her that it was good that she was happy with how she was processing her grief.
Because I want to be real with people about my grief journey then I absolutely refuse to pretend like I haven't struggled with why or have had so many different feelings through this journey. I have had much sadness, and yes, even anger. These storms that the girls and I are navigating through are long-lasting and have completely changed the landscape of our family. Severe storms usually do change the landscape of whatever is in their path as they rage along their way. As I think back to this lighthouse at Split Rock providing a navigational aid to those out at sea trying to find their way, then the similarity of what our family exercise was in our painting is incredible. The girls and I have definitely been swirling about in the storms of our grief and watching and looking for the light that is going to help us to navigate along our way as we continue to journey on through our lives. For the girls and I, then we continue to search for the navigational light in our Christian Faith. There are many parallels that can be drawn when thinking of those out on Lake Superior caught up in a storm and searching for the light to lead them to their destination and to our grief journey.
On my grief journey, there have been times when I felt surrounded in darkness, forgotten, abandoned, helpless, and alone. However, I have continued to search for that navigational light to help me to keep going on my journey through these devastating storms despite of how I have felt. Has this or is this an easy journey… absolutely not. Will I continue to watch for the light and work on rebuilding my faith and hope… absolutely. Does that mean that every day I feel like that… absolutely not. Does that mean that I will continue to try to build and to live in hope, faith, and love…absolutely.
Music is a powerful motivator for me and often provides me encouragement to me throughout my days. As I have been writing this blog, then I have been reflecting on storms and sources of navigational light. My reflection has also included that beautiful lighthouse at Split Rock that provided navigational light to those in darkness and storms for many, many years and helped them safely reach their destinations. This reflection has continued to remind me of one of my favorite songs.
The song that I am referring to is "The Sun is Rising" by Britt Nicole. (I have attached the link if you would like to listen to it 🙂 )  I think the lyrics apply to this blog. "When life has cut too deep and left you hurting,  The future you had hoped for is now burning, And the dreams you held so tight have lost their meaning, And you don't know if you'll ever find the healing… .You're gonna make it! You're gonna make it! And the night can only last for so long. Whatever you're facing, If your heart is breaking, There's a promise for the ones who just hold on… Lift up your eyes and see… The sun is rising!! The sun is rising! Every high and every low you're gonna go through… You don't have to be afraid I am with you. In the moments you're so weak you feel like stopping… Let the hope you have light the road you're walking! You're gonna make it! You're gonna make it!! The night can only last for so long. Whatever you're facing… If your heart is breaking… There's a promise for the ones who just hold on. Lift up your eyes and see… The sun is rising! Even When you can't imagine how… How you're ever gonna find your way out. Even when you're drowning in your doubt… Just look beyond the clouds. The sun is rising! The sun is rising!
Whatever you're facing… If your heart is breaking… There's a promise for the ones who just hold on… Lift up your eyes and see.. The sun is rising!
Whatever you are going through, No matter what life throws at you, No matter the pain or heart ache, Remember … the sun is rising!!"
"The Lord is close to the brokenhearted and saves those who are crushed in spirit." Psalms 34:18
I have provided the link to this song if you would like to listen to it above a few more of the pictures from our adventure at Split Rock Lighthouse in Northern Minnesota.
If you are grieving or in pain, then it is my sincere hope and prayer for you that you will be able to find your navigational light that will help you find your way through your storms and darkness. Even though you are in pain and hurting, may you be able to find hope and healing in the midst of your pain and to know that The sun is rising…
#noexcusesnoregrets #ourjourneycontinues #findinglightinthedarkness&storms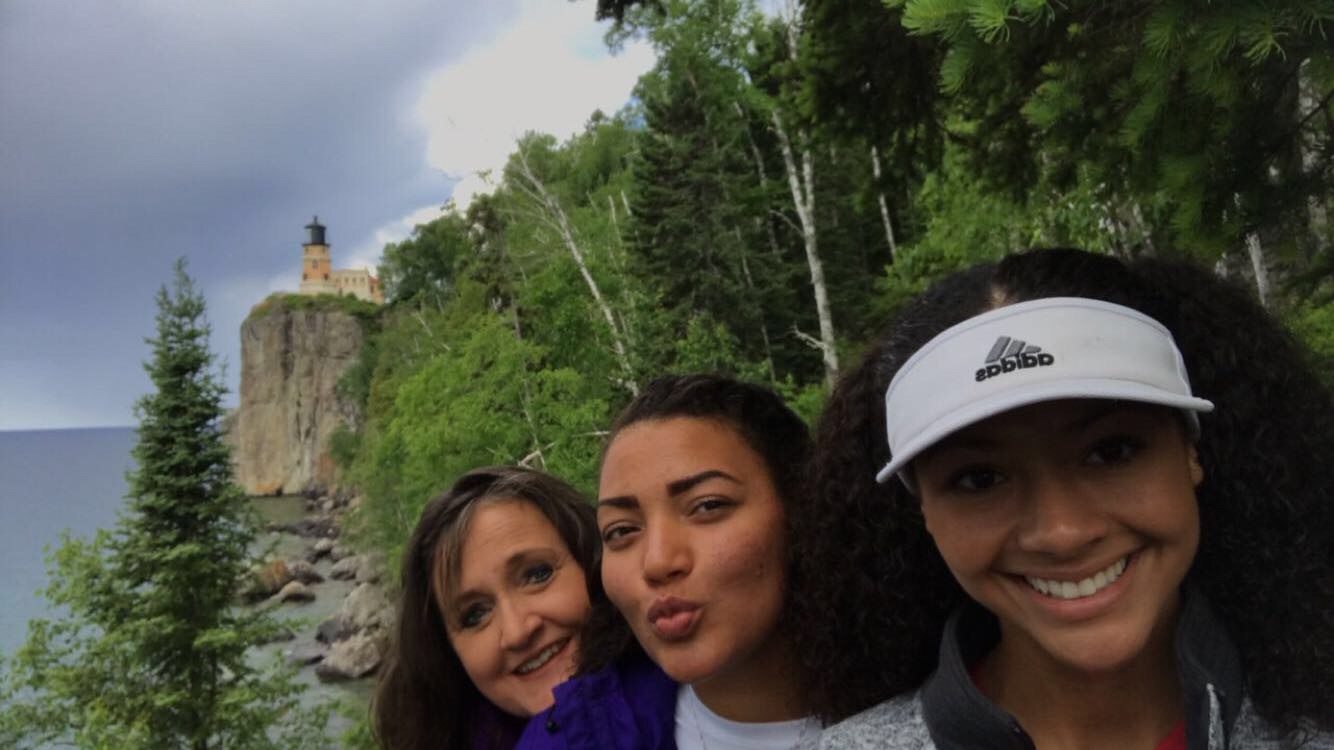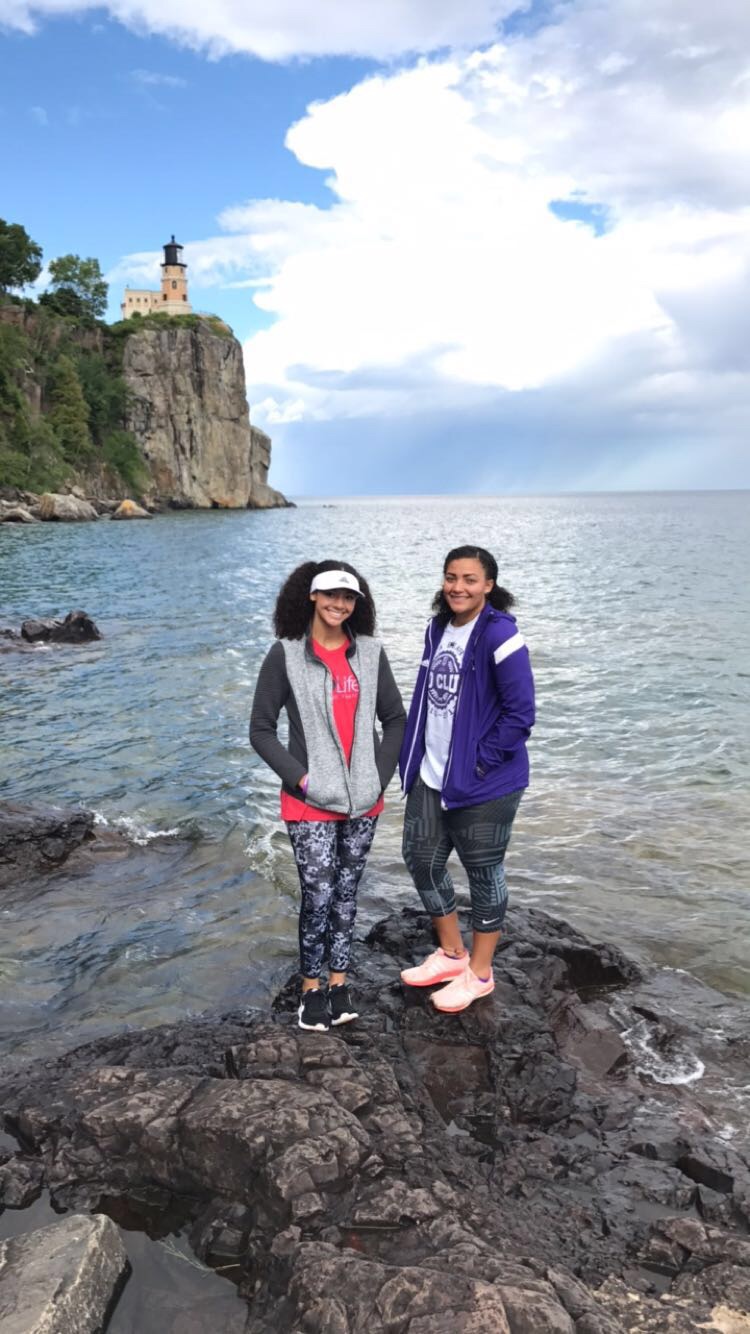 Kristi grew up in North Dakota and attended the University of Minnesota at Moorhead where she completed her undergraduate studies in emotional and behavioral disorders. She moved to Arkansas where she later completed her masters in educational administration. Her heart and life have focused for many years on working with hurting kids that have been through much trauma and helping them to realize their potential and to overcome the difficulties that they were experiencing. She was married in 1993, and she and her husband had 3 children: PK who was born in 1995, Kylee was born in 1996, and MiKayla was born in 2000. After the deaths of her husband in 2011 and her son in 2013, her heart reaches out now to comfort those who are walking through the grieving process. She writes and speaks on how to deal with grief and pain whether it is your own or that of others, how to find hope, peace, and healing in the midst of trauma and tragedy, and tries to motivate others to live with no excuses and no regrets.

Latest posts by Kristi Kirk (see all)